There's nothing quite like a summer picnic to bring the family together. So whether you're planning a large gathering or a small, intimate affair, make sure your picnic is a success by following these tips. From choosing the perfect location to packing the right food and drinks, we've got you covered! So get ready to enjoy some quality time outdoors with your loved ones.
Tips for a fabulous family picnic
Summertime is the perfect season for enjoying an outdoor picnic with your family. However, picnic planning can be daunting, especially if you've never done it before. This guide will walk you through everything you need to know to host a successful family picnic, from finding the perfect location to packing the perfect picnic basket.
When choosing a location for your picnic, there are a few things to keep in mind. First, you'll want to find a spot with plenty of shade and relatively flat. This will ensure that everyone stays comfortable during the picnic. Second, you'll want to ensure there are no hazards nearby, such as ant hills or bees nests. Finally, you'll want to choose a location close to a restroom in case anyone needs to use it.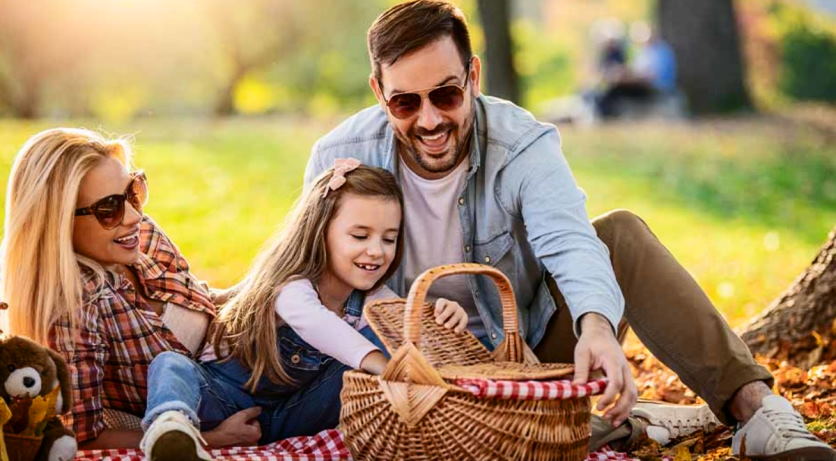 Once you've chosen the perfect location, it's time to start planning your menu. When it comes to picnics, simple is best. Pack food that can be easily eaten with your hands and doesn't require utensils. Good picnic food options include sandwiches, wraps, fruits, and veggies. If you're ambitious, you can also pack some homemade cookies or brownies for dessert.
In terms of drinks, it's always best to pack non-alcoholic beverages. Water and juice boxes are always good choices. If you do decide to bring alcohol, pack enough for everyone and ensure that everyone has a designated driver.
Now that you have planned your location and menu, it's time to start packing your picnic basket. In addition to food and drinks, you'll also need to pack plates, cups, napkins, and utensils. If you have small children, you may also want to pack some toys or games to keep them entertained.
Once everything is packed up, it's time to head to the park and enjoy your picnic! Remember to clean up after yourself when you're done, and be sure to leave no trace so that other picnickers can also enjoy the space.
Fun ideas of what to bring to your next picnic
If you're looking for some fun ideas of what to bring to your next picnic, look no further! Here are a few of our favorites:
A frisbee or other flying disc – perfect for playing catch or getting a game of Ultimate Frisbee going!
A water balloon launcher – great for cooling off on a hot day or getting everyone involved in a water balloon war!
A portable speaker – perfect for setting the mood with some music or playing party games like charades with an audio clue!
A stack of good books – perfect for relaxing in the shade or passing around and sharing stories with friends!
A set of lawn games – perfect for getting everyone up and moving around, whether it's a game of horseshoes or croquet!
We hope you have fun picnic ideas to add to this list – happy picnicking!